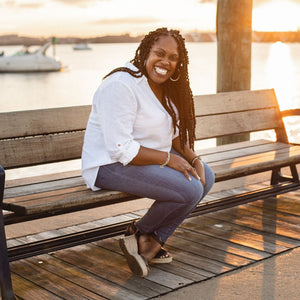 Build the business of your dreams - no costly ads included!
It's easy to feel helpless when marketing your business (we've all been there!). Results are slow, and expenses are high. 
My gifting seminar gives you the tools to grow your business without emptying your wallet: 
Discover how to turn your existing customers into ambassadors (92% of consumers trust recommendations from family and friends over any other form of marketing!)
Save hours and thousands of dollars marketing your business so you can spend more time doing the things you love (mommy guilt is real!)
Stay stuck in your customers' mind with branded gifts — affordably.
Saturday, May 20th
11 AM Onwards
Venue: 330 John Carlyle Street suite 300, Alexandria, VA, USA
Don't let marketing hang ups slow you down. Fill out the form to secure your seat today!